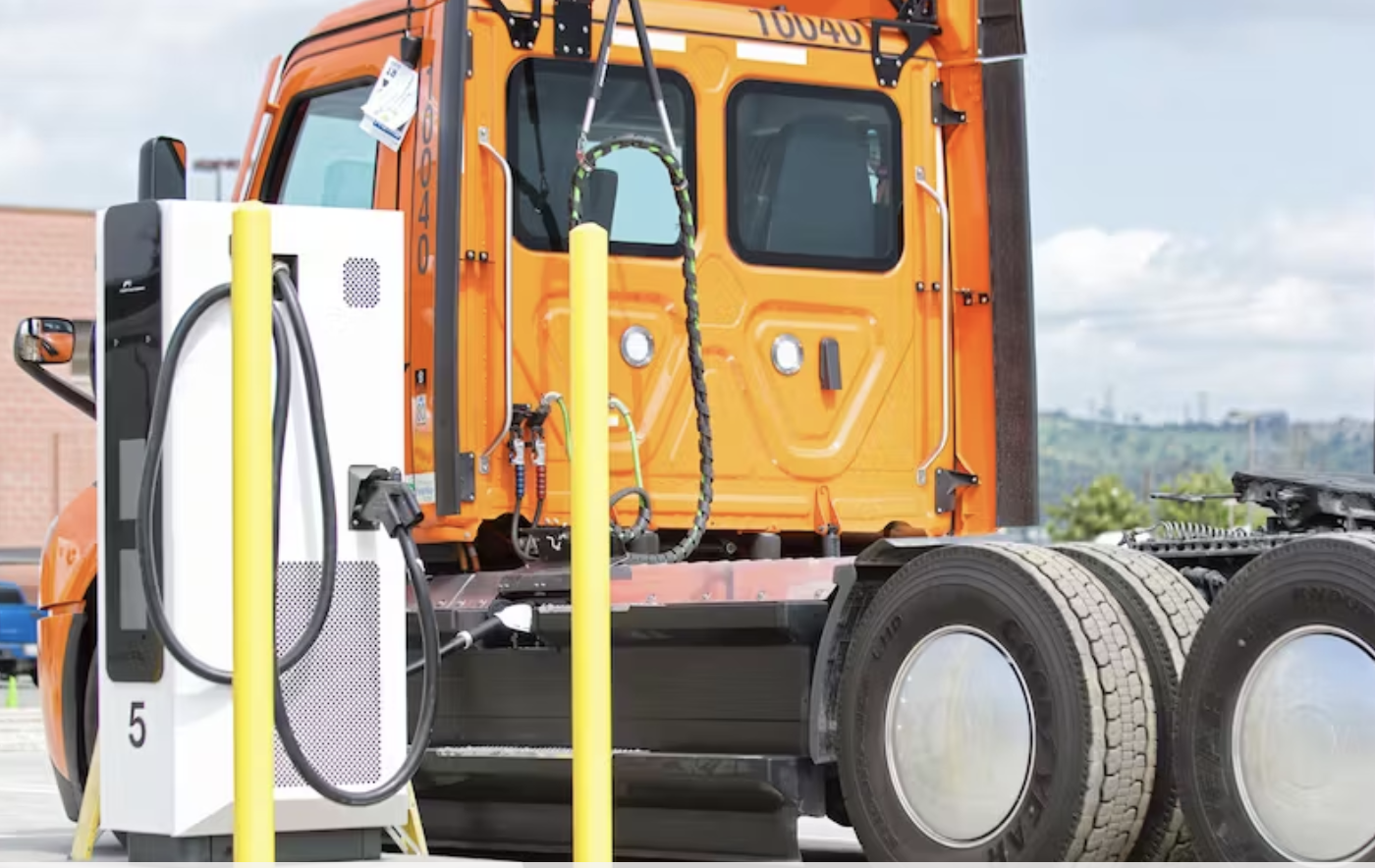 At Recharge America we like to reflect on the many benefits that accrue when we begin to electrify major areas of the economy. This week we're celebrating a recent announcement from Volvo that puts those benefits on full display.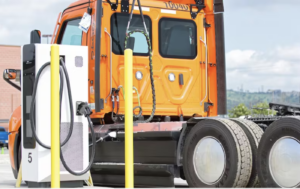 Volvo has debuted a program to make fleet conversions to electric a smooth transition for their heavy-duty vehicle customers. As reported this week by Fleet Owner magazine, Volvo's services are available to all of their North American trucking customers (VTNA).
According to the article, Volvo has partnered with two equipment providers to make EV experts available to any VTNA customers who want to explore their options. Fleet operators will work with representatives from InCharge Energy or Gilbarco Veeder-Root to figure out how much charging they'll need, how to source and install the equipment, and even the financing for it. VTNA customers will have the ability to choose either sourcing and purchasing the equipment themselves or purchasing charging stations through a VTNA requisition program. Perhaps the most innovative benefit to Volvo's approach is that they will guarantee charging availability to their customers even while waiting for equipment to be obtained and installed. In other words, because the lead times for heavy-duty EVs and the chargers they require can be long and not in sync with each other, fleets could potentially end up in a situation where they've received EV trucks but don't yet have a way to charge them. VTNA promises to cover that gap.
If you're reading this and you're not a heavy-duty fleet operator, you might be thinking "how is this relevant to me?" Fair question. But it's actually an exciting development in a number of ways:

Medium- and heavy-duty trucking accounts for

almost 25% of all the greenhouse gas

(GHG) emissions in the U.S. Not only that, but these vehicles have gotten significantly

less

-efficient over time: their emissions are up 78% from 1990 levels. Reducing emissions in this sector would go a long way toward cleaner air for everyone across the country.

Trucks transport about 72%

(by weight) of everything that moves around the country. Chances are that whatever you last purchased, ate, wore, or used spent some amount of time being transported on a truck. Trucking touches nearly every aspect of our lives.

The biggest hurdle to EV adoption at any scale — whether it's a heavy-duty fleet of 100 trucks or a personal vehicle around town — is charging infrastructure. Volvo's proactive approach to simplifying fleet conversions signals a willingness to find solutions to that hurdle. Solving the problem at such a large scale makes individual, personal adoption seem easy by comparison. And that's good news for all of us as well.