Recharge America Works with Local Community Campaigns To:
Deliver a range of EV experiences in partnership with community hosts that link driving electric to creating and delivering economic and educational opportunities.
Recognize local leaders in EV acceleration who make annual pledges on EV action and report on their progress.
Support local regranting initiatives aimed at EV charge stations, workforce pipeline scholarships, and local educational charities who receive donations linked to local test drive initiatives.
Design and implement local enabling policies supporting electrification and provide technical assistance on related codes and implementation options.
Conduct annual clean energy technology and community symposia that spotlight community-wide progress in embracing electric transportation.
Community Campaign Partners Can Include: COMMUNITY AREA FOUNDATIONS
Provides convening home for local Recharge initiative. Serves as co-convenor, facilitates local recognition initiative, provides charitable support for local EV test drive initiatives. Participates in local advisory committee to guide efforts, encourage participation in Recharge America recognition programs, and participate in local programs. POST-SECONDARY EDUCATIONAL INSTITUTIONS
Provides student pipeline for internship opportunities, can house annual community-wide clean energy innovation event, offers scholarship pipleline for training programs related to clean energy economy.
Community Campaign Spotlight: Recharge Mankato
Recharge Mankato in Minnesota began in 2018
Recharge Mankato is supported by local foundations and businesses that see the value in supporting electric transportation. These types of partnerships are vital.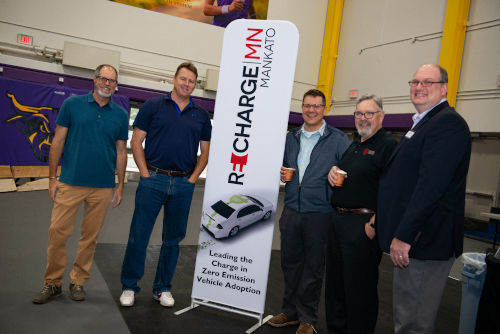 Events have featured a mixture of lightweight vehicles for everyday use, as well as medium to heavy-duty vehicles including electric school buses and electric public transit buses.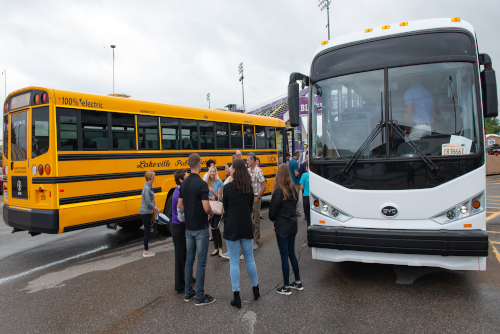 The first Recharge Mankato plug-in electric vehicle (PEV) test drive event in October 2018 produced over 135 PEV experiences. The 2019 event produced over 500 PEV experiences.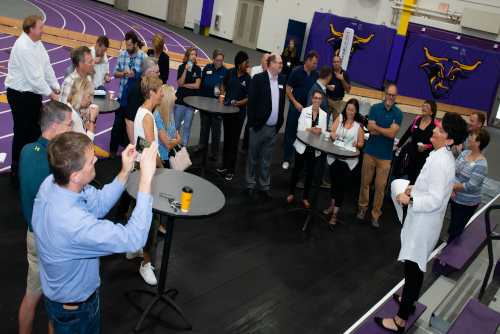 Contact Recharge America to learn more about community campaigns.
Have a community that should be involved? Tell us about it.