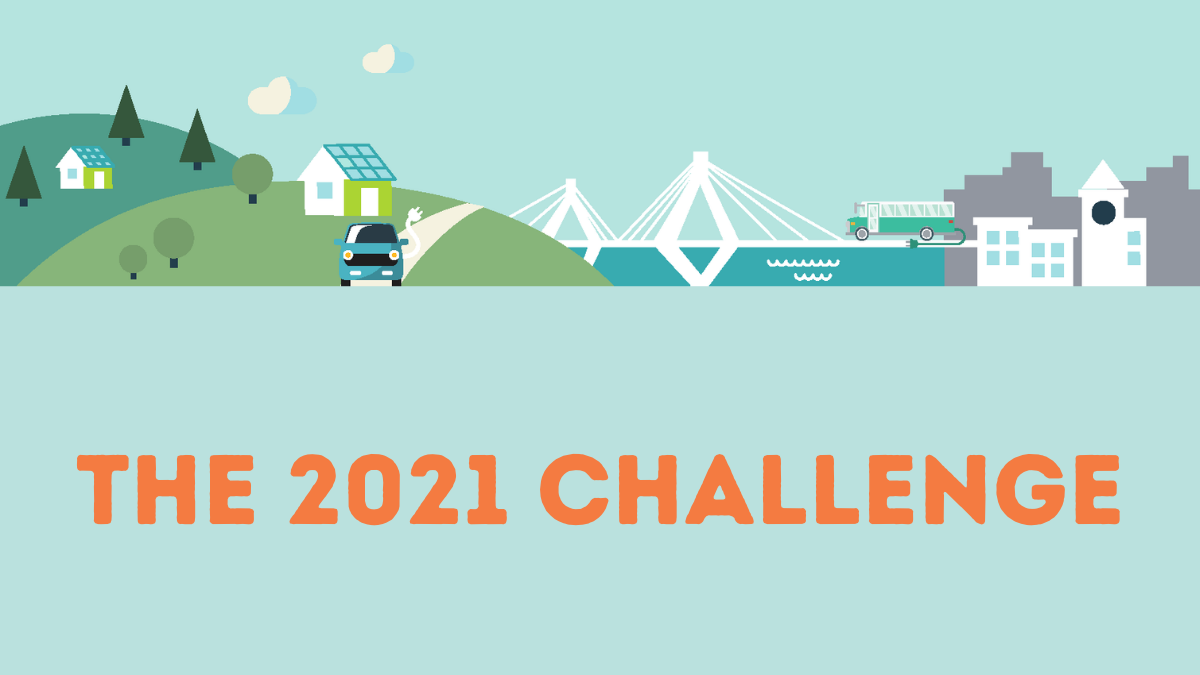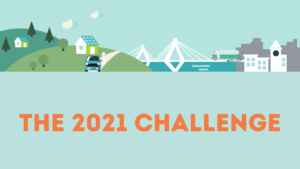 More than any other single group, fleet vehicle operators stand to gain from going electric. Fleet vehicles tend to be used much more frequently than passenger vehicles and are operated for much longer durations, and as a consequence, the economic benefits of lower maintenance and fuel costs are multiplied.
With fleet vehicles in mind, MassEVolves, in partnership with the Massachusetts Department of Energy Resources' Leading by Example (LBE), has created a new program opportunity: the Electric Vehicle Purchase Challenge (The Challenge). This annual, voluntary challenge initiative spotlights new electric vehicle (EV) purchases for fleets made by MassEVolves participants. 
MassEVolves is a state program recognizing organizations for supporting the use of electric vehicles for their operations, employees, and communities. It is conducted by Recharge America in partnership with the Massachusetts Executive Office of Energy and Environmental Affairs and the Department of Environmental Protection. 
For the inaugural year of The Challenge, MassEVolves will recognize participants who have or will be purchasing electric fleet vehicles between 2018 and the end of calendar year 2021 then on an annual basis The Challenge offers a unique opportunity to add additional EVs to the roads of Massachusetts. 
Any eligible organization or agency that wishes to participate in The Challenge can: 
Submit a Mass

EVolves

participation pledge. 

Participate with Mass

EVolves

and LBE staff, as applicable, in technical support activities related to implementing the pledge. 

Submit data on the number and types of EVs acquired between January 1, 2018 and the end of calendar year 2021.
While The Challenge is not an incentive program, it does provide valuable recognition, networking, and learning opportunities.
Why Fleet Electrification Makes So Much Sense 
An article by Heather Flanagan on CleanTechnica about fleet vehicles (sponsored by ABB) spells out some of the key benefits of fleet electrification. 
The not-so-secret sauce is utilization. A typical passenger car vehicle in the US might travel around 12,000 miles per year, but a transit bus or Class 8 truck will see up to five times that usage. Consequently, reliability, longevity, and associated maintenance costs are on an entirely different scale for fleet owners …. 
An individual EV owner may save more than a thousand dollars annually on fuel and maintenance costs over a comparable combustion vehicle while reducing their individual carbon footprint. For a fleet of a thousand round-the-clock buses, trucks, or rideshare vehicles operating at 50,000 miles per year or more over the course of ten years, the savings escalate quickly into the millions.
The new Challenge by  MassEVolves and Leading By Example provides a unique opportunity for participants to share best practices and gain access to valuable information from peers, helping to guide their EV rollout plans for the months and years to come. 
Eligible entities for The Challenge include companies, higher education institutions, and state agencies across the Commonwealth of Massachusetts. All state agencies should contact LBE's Eric Friedman at eric.friedman@state.ma.us.
To sign up and learn more, email Leynah McGarghan at lmcgarghan@recharge-america.org.
Leynah McGarghan is Program Strategist at Recharge America