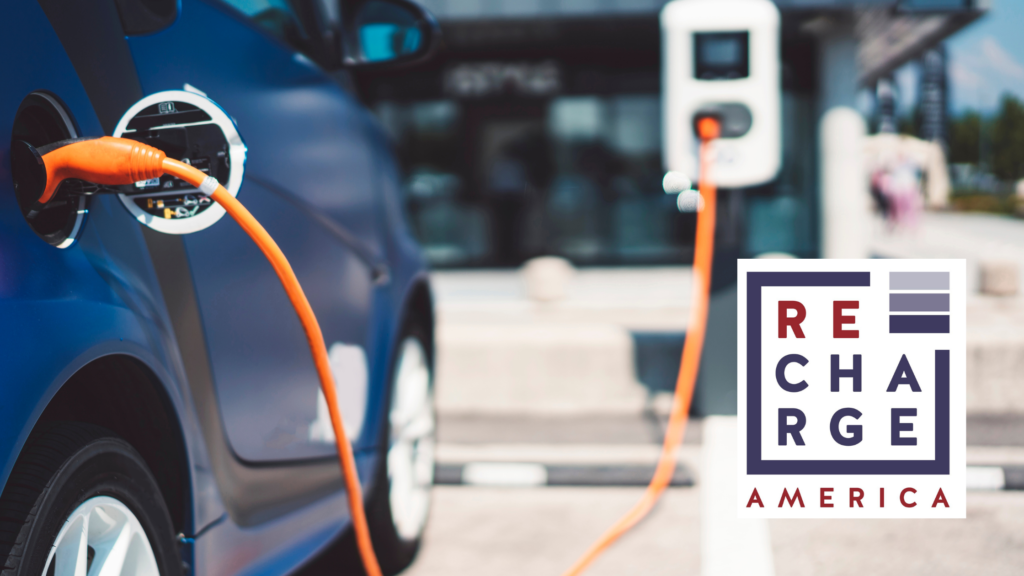 The case for EV charging for businesses, facility and fleet managers continues to grow. EVs have lower energy and maintenance costs, and offering EV charging is a powerful incentive to attract employees and customers who drive electric.
However, making the decision to initiate a charging process is just one piece of a bigger puzzle. Once you have determined the type of chargers that make the most sense for your needs, careful planning is a must do. Our conversations with organizations who have successfully implemented EV charging programs of their own have provided a few tips for ensuring a successful process.
Tip 1: Incentives might be available! Take time to learn about possible tax credits and rebates: Federal and many state governments and local utilities offer a range of incentives to help you cover the cost of your EV charger stations. The Federal Consolidated Appropriations Act (the CAA) signed into law on Dec. 27, 2020 extends through the end of 2021 a federal tax credit of 30% of the cost of purchasing and installing EV charging stations (up to $1,000 for residential installations and up to $30,000 for commercial installations). The credits are retroactive through 2018. President Biden is also pledging to expand EV infrastructure by 500,000 chargers by 2030 and expand federal tax credits for EVs to cover more brands at a higher volume of credits.
Depending on where you live, you may also be able to get significant financial assistance from your state. In Massachusetts, for example, the Massachusetts Electric Vehicle Incentive Program (MassEVIP) provides grants for workplaces and multi-unit dwellings. For non-residential sites installing Level 2 charger that is accessible to the public for at least 12 hours a day, MassEVIP can provide up to $6,250 per port, and a maximum of $50,000 for hardware and software costs per site. You can look up state tax credits and rebates for your state on the US Department of Energy website.
Tip 2: Engage your power company: Your power company can be a valuable resource when it comes to planning an EV installation. Many power companies provide rebates for Level 2 chargers and can keep you informed about state and federal incentives. They can inform you of the limits of the electrical grid at your location so that you don't exceed capacity. Your power company may also be able to refer you to reputable installation EV charger installation companies and provide you with incentives to use your EV charging equipment during off-peak hours.
Tip 3: Decide Whether to Charge to Charge: While some businesses decide to provide charging for free, others decide that their EV charging program will be easier to manage by charging a nominal fee, which helps cover the cost of electricity, opens up availability of the equipment to more drivers, and may be viewed as more equitable by those who don't drive EVs. Fees can also be adjusted during off-peak periods using charger software. Experts recommend that even those looking to provide charging as a benefit (workplaces, malls) set a rate just above the local residential electric rate unless they know they have more chargers than will be used. That way people looking for a freebie won't camp out, and the equipment will only be used by those who need it – and, given they need it, will appreciate the reasonable rate.
Tip 4: Consider (and plan for) recurring software fees: EV charging software can help you manage charging times for employees and encourage charging during off-peak hours. It can also help you keep track of how many drivers are using your chargers and for how long, as well as promoting the availability of fee-based charging stations for public use, thereby driving some incremental revenue. Management software also helps keep the equipment available for those that really need it. That said, costly recurring monthly EV charging software fees can add up over time, possibly reducing or eliminating economic benefits to your organization. In the end, deciding whether to go with "smart" chargers is a decision you should consider carefully, depending on your circumstances.
Tip 5: Site Selection Matters – Choose the charge location carefully:Siting your charging station(s) is dependent on several factors. Putting the chargers close to electricity may save money in the short term, but it is a decision that will have consequences for years to come. Should EVs be given the most desirable spaces in your lot? How will that be perceived by other drivers, particularly if parking space is limited? Unless it is far less expensive to put charging spots in desirable spaces, experts say it's best not to do so. Also consider factors such as lighting for night use, visibility, in-out ease, and 24/7 availability. Make sure your EV spots feature signage clearly identifying them as EV-only parking to discourage traditional vehicles from parking in them.
Tip 6: Plan for Success: Based on charge installations to date, entities have found that when it comes to EVs and charging, the old cliche holds true, if you build it, they will come. After current charging is at capacity, what happens next? When you set up the wiring for chargers, consider adding extra capacity so that you can scale without ripping up concrete and asphalt again. If you have more EV drivers than charger plugs, you'll have to manage that in a way that keeps EV drivers from feeling they are the victim of a bait and switch. One way to provide more flexibility is to make sure that each charger is accessible from multiple parking spots, not just one.
Tip 7: Consider how EV Drivers will Find Them: Depending on who the chargers are intended for, you might want to post public signs (including on nearby highways), list the chargers on PlugShare, or highlight them in your company newsletter.
These are a few key factors to consider when planning an EV charger installation. What are your charger questions and experiences? We'd love to hear from you.
(Thanks to EV Technical Consultant Chad Schwitters for his contributions to this post.)