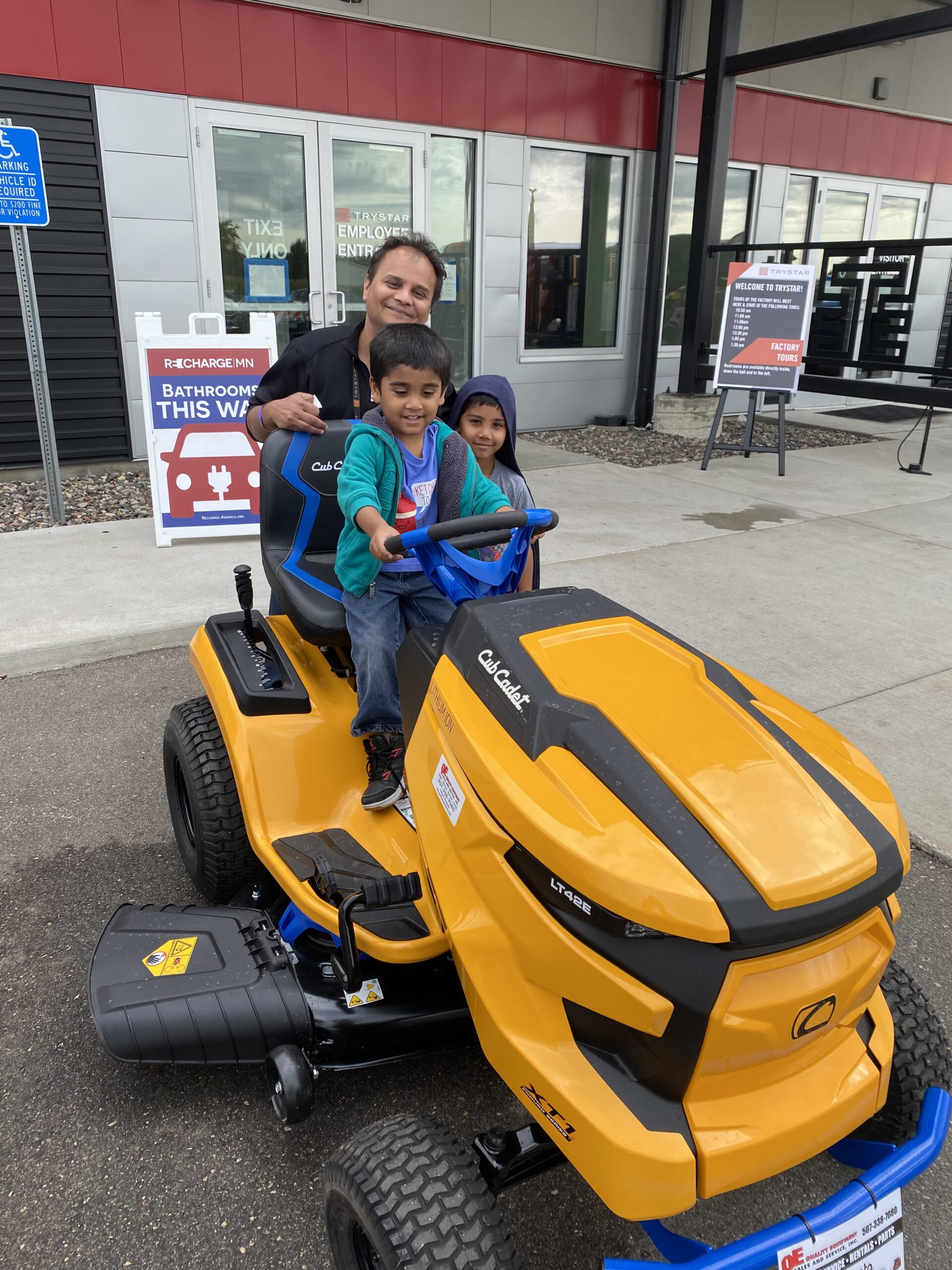 We do a lot of work with EVs with Recharge America, but the world of electrification keeps expanding all the time. We're doing a series of blog posts to explore some of the non-car ways that electrified equipment can be incorporated into your daily life. The first in this series is below: lawn equipment.
---
How do you clean up all the leaves falling in your yard? There's the good, old-fashioned rake, which has been a classic fall chore for generations of kids. It's time-consuming and hard work, though, making a leaf blower a tempting option. 
Or maybe you have a landscaping company do a fall cleanup for you. If you do, they'll almost certainly use a leaf blower, and more than likely their leaf blower will be gas-powered: you know, those loud "brrrrrrrrrrrrr" engine noises you hear throughout the neighborhood. But did you know that electrified versions of leaf blowers, weed whackers, chainsaws, and even riding lawn mowers are available? ACE Hardware has even created a separate section for electrified hardware within their stores.
At our recent event in Faribault, MN, Faribault ACE Hardware brought a selection of these for attendees to check out: hedge trimmers, lawn mowers, even snowblowers! These tools are rechargeable, and some of them even have interchangeable batteries — allowing you to swap out a fully-charged battery pack in the middle of your yard work and keep going. Just as with cars, electrified lawn equipment drastically lowers carbon emissions, but it also dramatically cuts down on noise pollution.
Attendees at the Faribault event got hands-on experience with the equipment, including some family-friendly rides on the electric riding mower. There's a very practical side to making the switch, though: more than 150 communities across the U.S. have banned gas-powered yard equipment — usually targeting leaf blowers — in recent years. Typically those bans are being phased in gradually over a number of years and professional landscapers are usually the first group required to comply. However, this fall if you decide to reach for a leaf blower, you might consider picking up an electric one. And snowblower season is right around the corner as well!