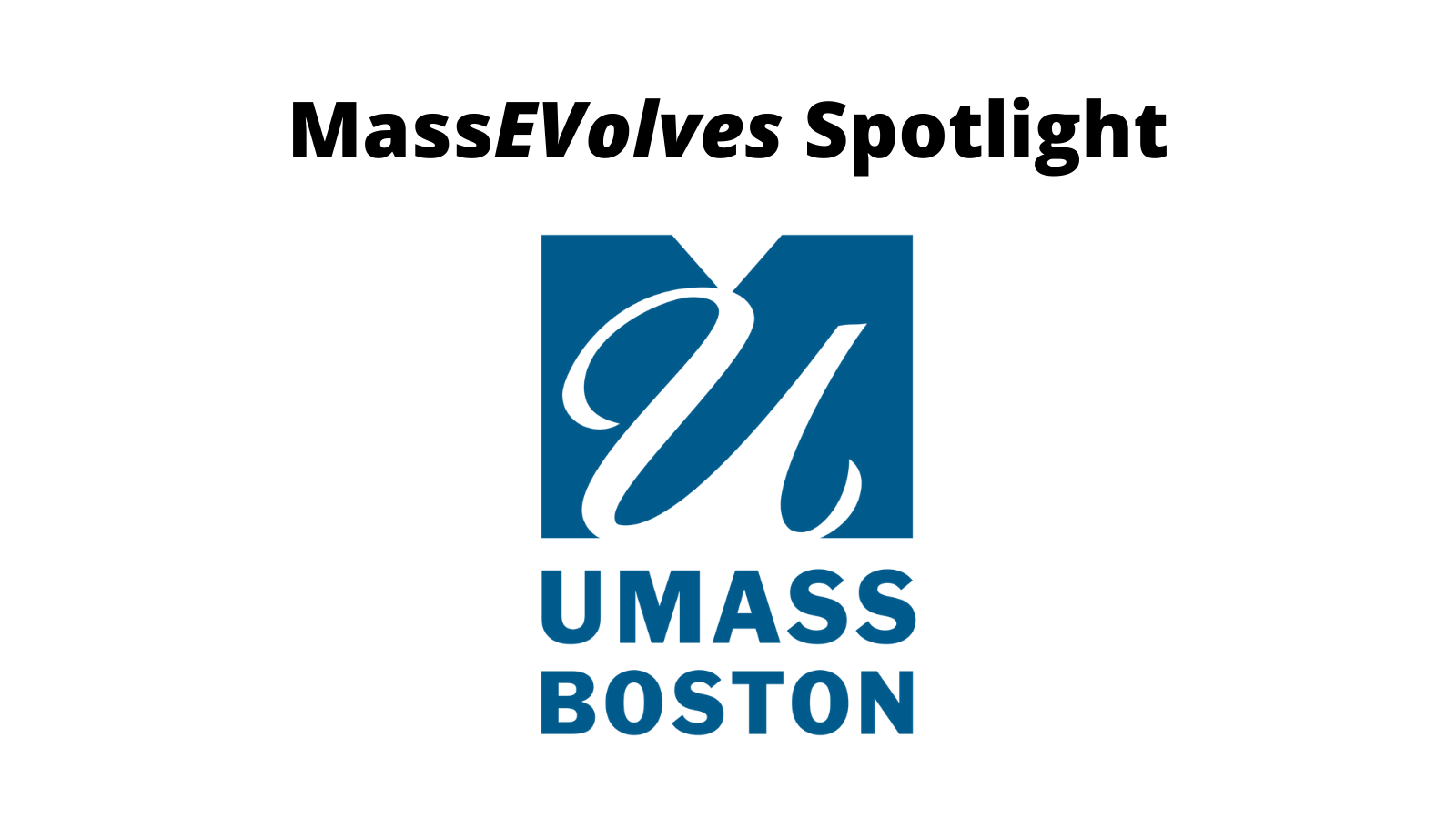 University of Massachusetts Boston (UMass Boston) is passionate about electric vehicle (EV) advocacy, with an eye toward a more sustainable future. The university supports the adoption of sustainable transportation modes that reduce greenhouse gas emissions and create a healthier planet. 
UMass Boston announced a new project at the MassEVolves 2020 Recognition Event that combines solar and storage with EV charging: a 1,000-kilowatt solar photovoltaic system on the roof of the University's parking garage, a 500-kilowatt lithium-ion battery system, and 11 EV charging stations. 
"We're really interested in getting our EV chargers up and running," says Transportation Demand Management Coordinator Daniel Scavongelli, "and then reaching out to our community members through marketing and events, such as Bike to Work Week and Transportation Awareness Days, to help guide and influence decisions regarding EV usage on campus. Additionally, we look forward to hosting MassEVolves events once campus life resumes."
Currently, UMass Boston has a robust online outreach program through various channels including weekly emails, social media, newsletters and website interaction, and offers green transportation options to its students, faculty and staff.
UMass Boston collaborates and promotes green transit options working with the MA Leading By Example Program, Second Nature Climate Commitment as well as the UMass System Sustainability Policy and annual reporting. UMass Boston has been recognized annually as one of Princeton Review's Green Colleges Campuses in the country since 2010.Learn more about the University of Massachusetts Boston at umb.edu. To download the complete MassEVolves University of Massachusetts Boston case study, click here.
MassEVolves is a statewide initiative conducted by Recharge America in partnership with the Massachusetts Executive Office of Energy and Environmental Affairs and the Department of Environmental Protection. More information about the MassEVolves program is at massevolves.org.