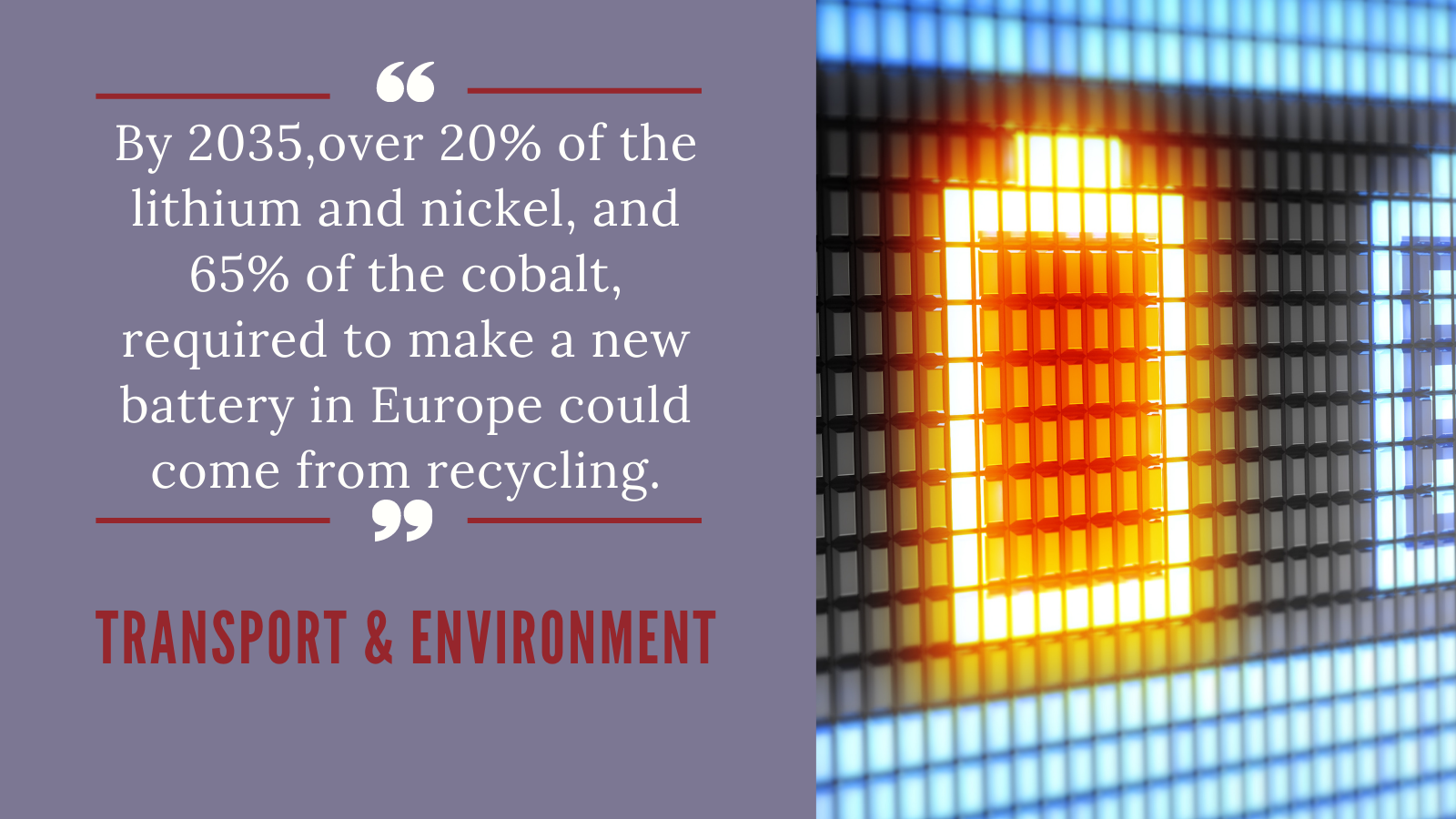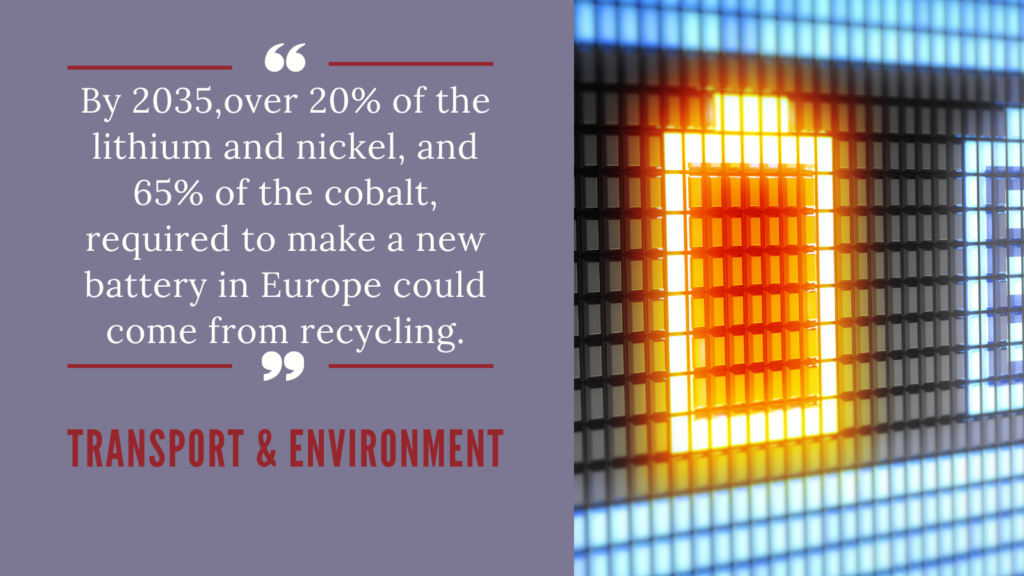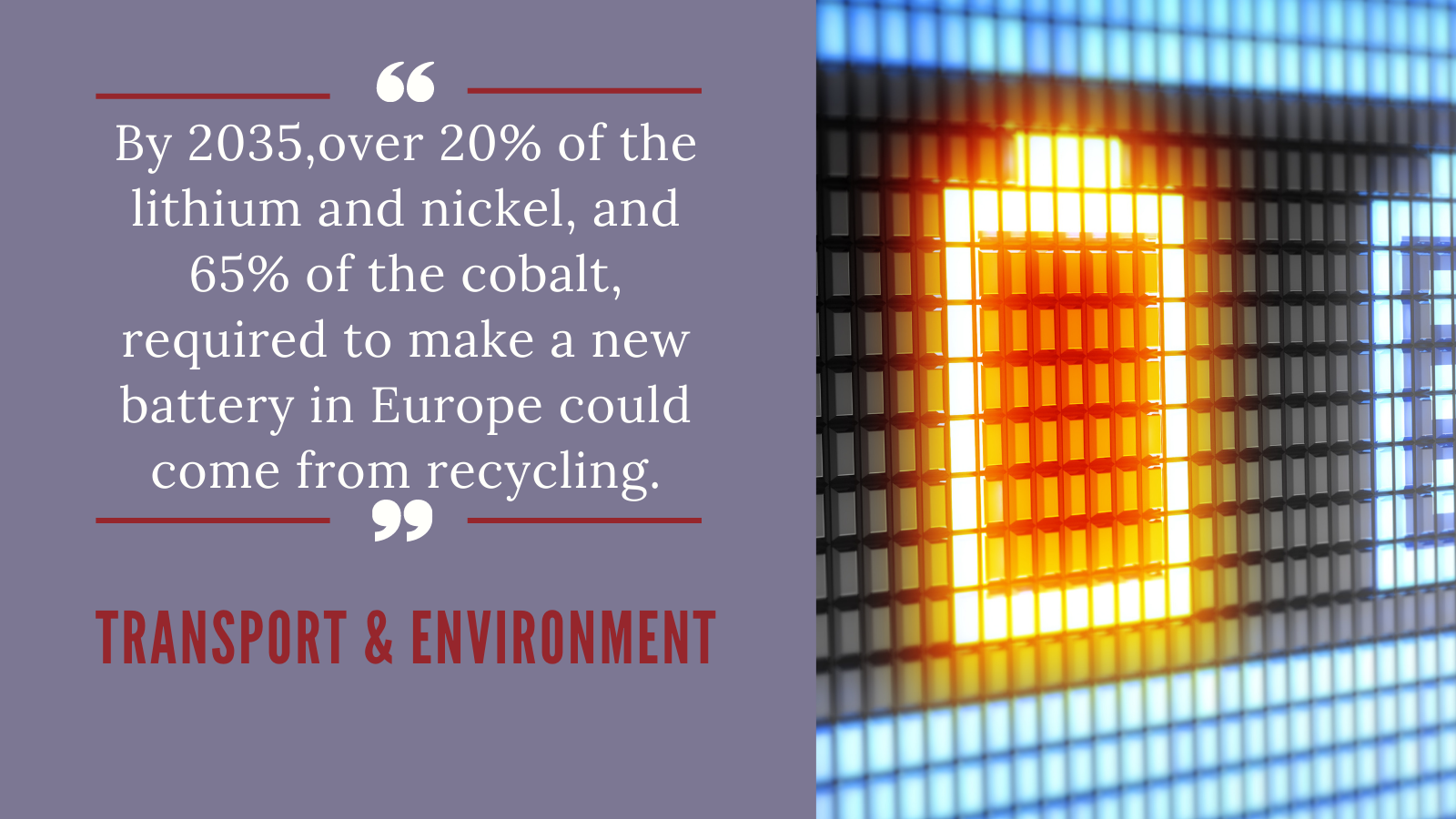 Electric vehicles (EVs) save drivers thousands of dollars in fuel and maintenance costs over the life of the vehicle. They also reduce local healthcare costs, because unlike traditional vehicles, EVs produce zero harmful particulate emissions. Recharge America estimates that, once in the community, each EV generates $1,000 in annual economic benefit. The case for EVs keeps getting stronger every day.
Now, the environmental lifecycle case regarding electric battery production is getting stronger, too.
As reported in The Guardian, a study by Transport & Environment (T&E), Europe's leading clean transport campaign group, assessed the amount of raw materials needed to make EV batteries today and in the future, taking into account advances in manufacturing processes and recycling. When compared to the raw materials required to run a fossil fuel car, the assessment found that EVs consume a tiny fraction of the nonrenewable raw materials consumed by traditional vehicles.
From The Guardian: "Our previous analysis has shown that that electric vehicles emit 64% less CO2, including all the different stages like electricity generation and fuel production, but this still hasn't shaken off the argument that electric vehicles use up a large amounts of raw materials," said Lucien Mathieu, a transport analyst at T&E and an author of the report. "Our analysis shows that the raw material needs of EV batteries pale in comparison to the fuel burned by fossil fuel cars, which, unlike batteries cannot be recycled."
The study estimated that only around 30 kilograms of metals will be "lost" or not recovered during the lifecycle of an EV. In contrast, a traditional car burns up an average of 300 to 400 times more petroleum by weight during its lifecycle in Europe (and considerably more than that in the US).
The report shows how advancements in EV battery recycling can have a measurable impact on the environment, predicting that by 2035, over 20% of the lithium and nickel, and 65% of the cobalt, needed to make a new battery in Europe could come from recycling.
In addition, technological advancements will reduce the overall amount of resources needed for battery production, with researchers predicting that the amount of lithium required to make an EV battery will be cut in half over the next decade. The amount of cobalt required will drop by more than three-quarters, and nickel by around a fifth.
While the United States currently has no federal mandates for EV battery recycling, a number of startups are now working to address the growing demand for recycled battery metals, reports Wired.