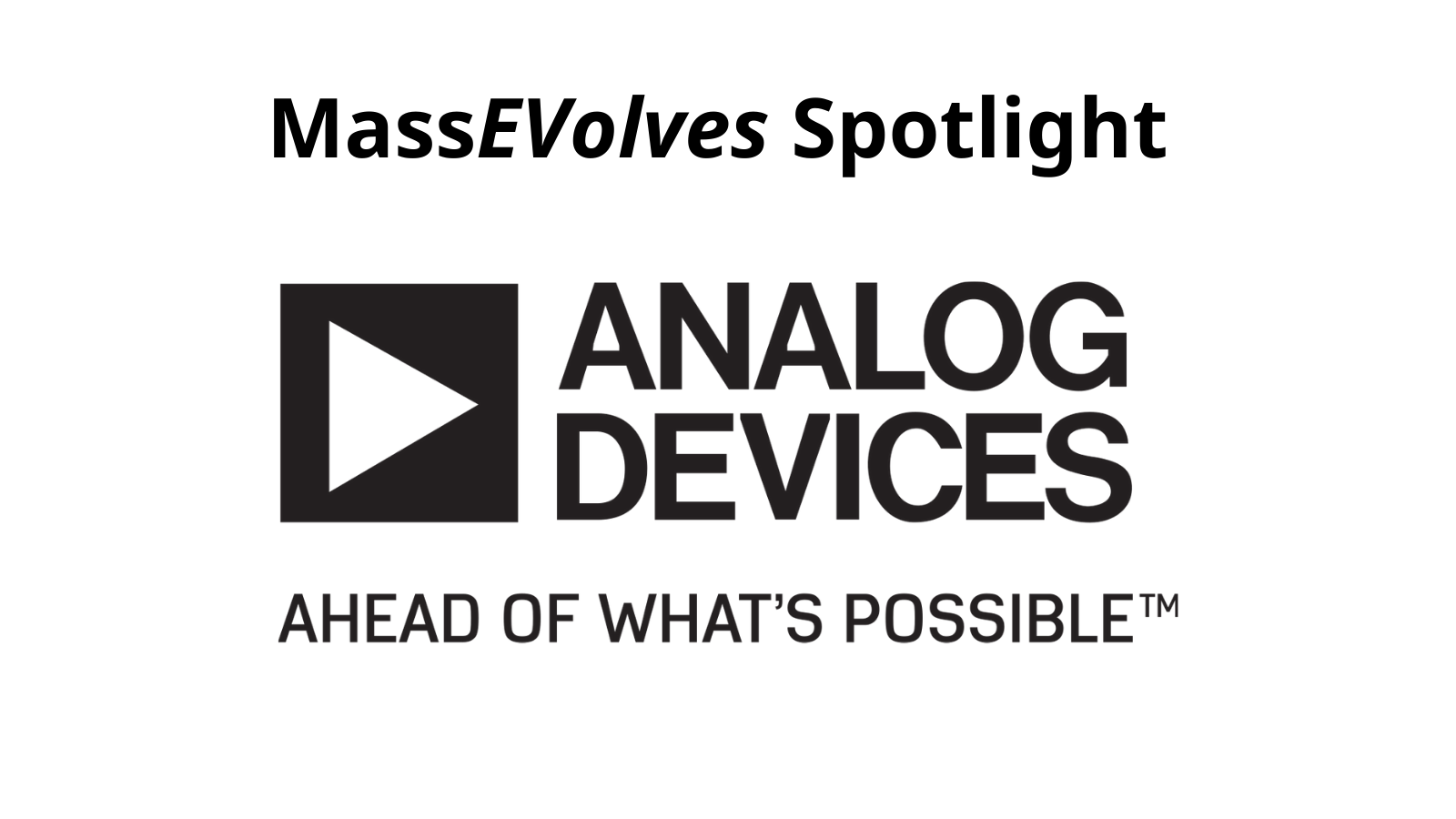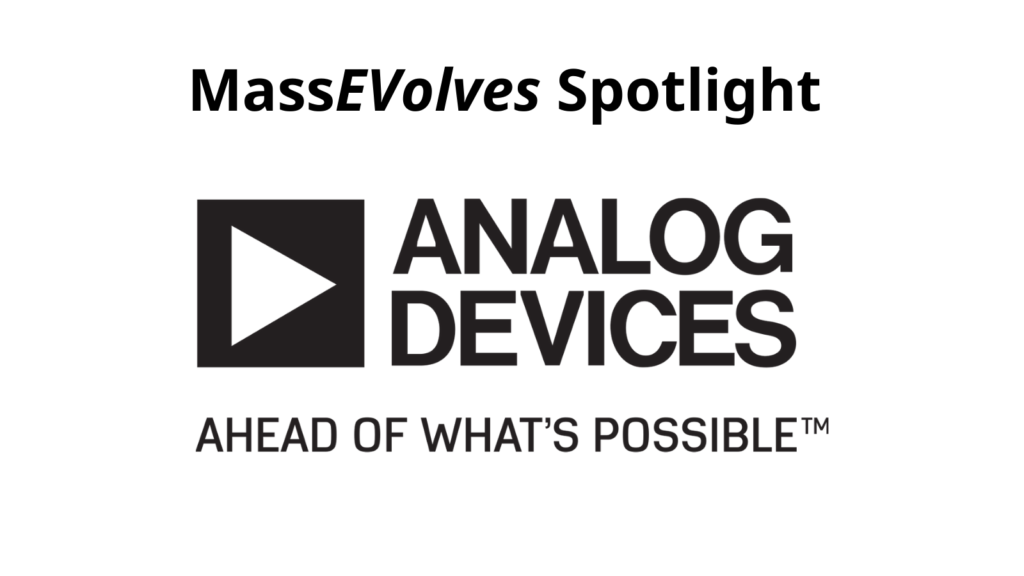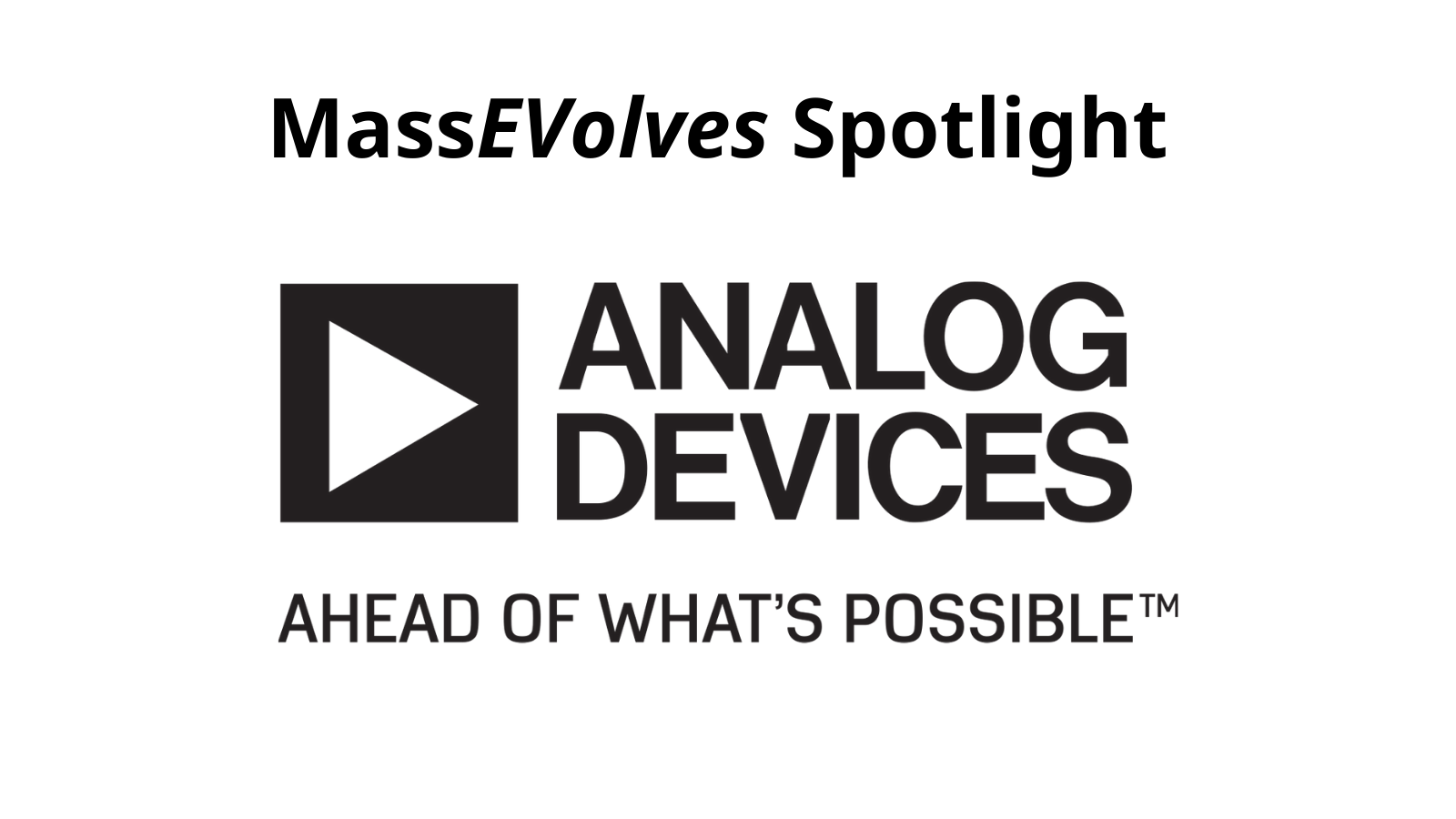 Analog Devices, Inc. (ADI) kept moving forward on electric vehicles (EVs) in 2020, adding 14 additional electric vehicle charging access points inside a solar-topped parking garage on its Wilmington campus, doubling its onsite EV charging capacity. Since installing their first charging stations in 2015, ADI has seen the use of their charging stations increase six-fold.
"Our partnership with MassEVolves has helped us bring ADI's sustainability commitment to our ADI communities in Massachusetts, through investment in our infrastructure and engaging our workforce to learn more about electric vehicle ownership," said Mike Errera, Vice President of Planning and Logistics, Analog Devices, and Site Manager of the ADI Wilmington campus.
Looking ahead, ADI plans to pivot employee EV education events from in-person to virtual, so when their commuters are back on the roads they will be more likely to drive electric.
"ADI is unique among MassEVolves participants in that we are a key contributor in furthering electric vehicle technology," said Mike. "EV battery systems are significant drivers of total vehicle cost. ADI's battery management solutions (BMS) reduce overall costs while improving battery performance, range and safety."
ADI recently announced the industry's first wireless BMS and a groundbreaking collaboration with General Motors aimed at accelerating the transition to electric vehicles and a sustainable future. ADI is also an active member of the Global Battery Alliance, which is helping drive creation of a sustainable battery value chain by 2030.
Learn more about Analog Devices. You can download a copy of their complete MassEVolves case study here.

MassEVolves is a statewide initiative conducted by Recharge America in partnership with the Massachusetts Executive Office of Energy and Environmental Affairs and the Department of Environmental Protection. More information about the MassEVolves program is at massevolves.org.