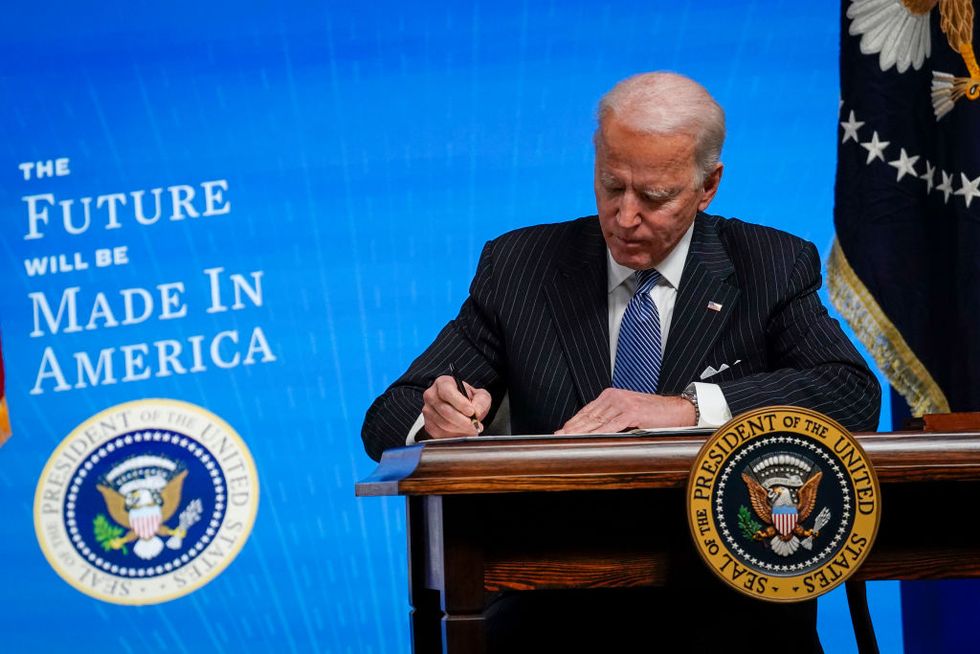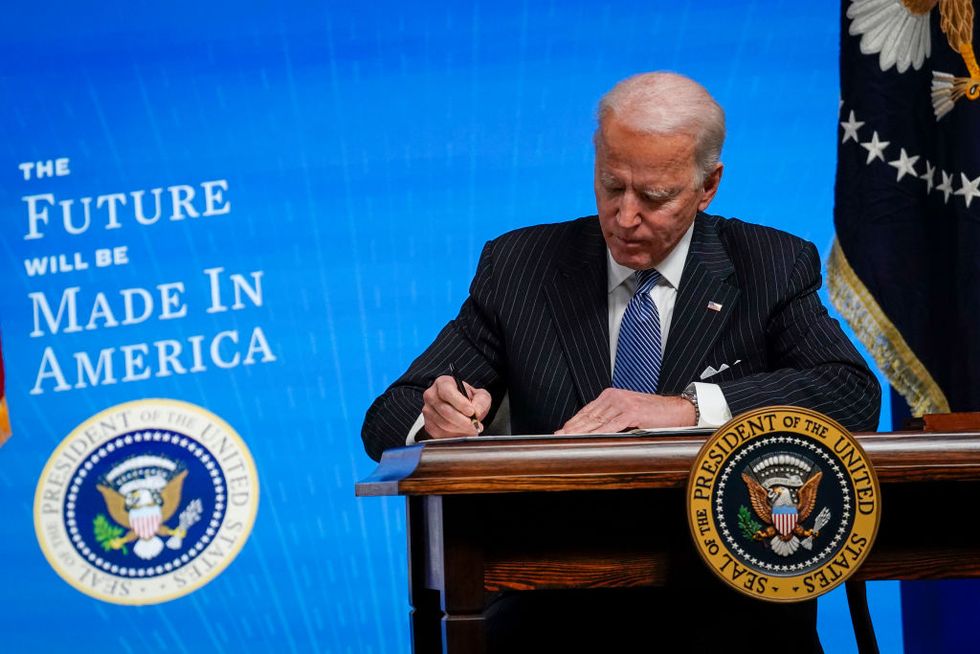 Electric vehicles (EVs) are taking center stage in Washington D.C. policy discussions.
President Biden announced plans this week to convert the entire fleet of federal vehicles, estimated to number 645,000, to electric as part of his Buy American Executive Order. It's just the latest in a series of statements and pledges that underscore the president's focus on electrifying our transportation system.
As a presidential candidate, Biden talked regularly about the many advantages of EVs. His $2 trillion Energy and Climate Plan calls for expanding EV tax credits to cover hundreds of thousands of additional vehicles, as well as the installation of 500,000 EV chargers across the United States.  
With this latest Biden EV announcement, it is clear that this White House views EVs as a central strategy  for addressing multiple challenges confronting the nation. 
US Federal Fleet to Go Electric, Says Biden 
"The federal government…owns an enormous fleet of vehicles, which we're going to replace with clean electric vehicles made right here in America by American workers, creating a million auto worker jobs and clean energy and vehicles that are at zero emissions," Biden said on  Monday.  While the timeline of this transition remains unclear, the focus on EVs is not. 
On fuel, maintenance, power and performance, electric fleet vehicles are unmatched. Current limitations are supply and initial sticker price, but as manufacturing volumes increase and battery technology advances, these should rapidly subside. 
Some states already provide incentives for organizations to purchase fleet vehicles. In Massachusetts, for example, under the state's MOR-EV program, commercial and nonprofit fleets, which include company-owned vehicles, companies with vans, rental car companies, and companies that provide vehicles to employees instead of paying mileage, are eligible to receive purchase rebates of up to $2500 per vehicle. (Vehicles must have been purchased on or after June 25, 2020). 
As we pointed out in an earlier Recharge America blog post about EV equity and access, government initiatives that promote EV adoption are an effective means of ensuring that people of all backgrounds and geographic locations can access and take advantage of all the benefits EVs offer.